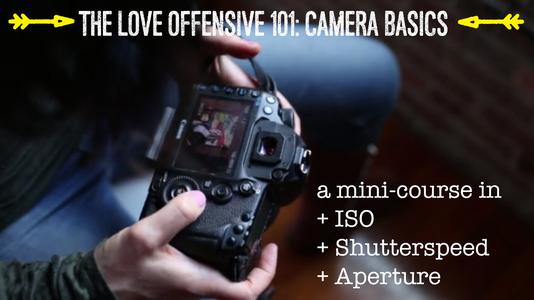 Camera Basics 101
Get to know the camera you've been dying to use with this series of three videos.
With your camera in manual mode and these lessons, you'll get the basics down so you can confidently use your camera in The Love Offensive courses – or on your own!
A low time commitment: The self-paced course features three 8 to 15-minute videos with short exercises to test your understanding.
Course is delivered via email with access to a private Facebook group where Tara can see your work, answer questions, and give tips and feedback.